Continuous education, Hanselminutes show #187
It has been quiet on this blog lately but I've been very busy with work. Between my busy schedule I've been trying to keep up on the technology front by listening to different podcasts. Although the quality of a lot of podcasts is highly dependant on the guest that is starring in that week's episode, Scott Hanselman has been able to keep me interested all the time. Even for topics in which I'm not 100% interested in. If you're not listening to his podcast you should subscribe right now.
I particularly enjoyed episode 187 with guest James Bach. Apparently James is a famous Software Tester, although I first thought the podcast would teach me a thing or two about software testing I didn't know yet I was actually surprised that it was more about how to advance your career. Every software developer knows that IT is a very fast moving sector to be working in. Each day some tech company brings out a new technology that could make your current skills and thus you as a person obsolete. That's why it is so important to continuously keep learning.
James has a rather unconventional school career, he dropped out of school at the age of 16. And he based himself on the American constitution to convince his teachers that he didn't have to do homework at the age of 12. Everything he learned is based on passion, he only learns about things which he is truly passionate about. What I took away from the episode is that I have to try each day to keep learning and to stimulate myself to be a continuous learner. To do that I am now trying to, even more then I used to, read blogs and books, watch videos and listen to podcasts.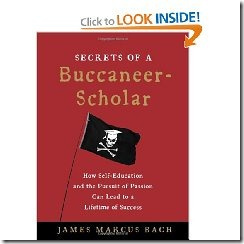 The best advice that was given is summarized by the following question you can ask yourself:
How can I feature myself as someone unique?
In these times of crisis and people losing their jobs all of the world. It is important to have skills that make you unique. You'll probably never be the best programmer in the world or the best CSS guru, there is always someone better than you. But by keep learning new things you shape yourself as unique person with a very broad skill set. The more you know, the more valuable you become.
James also wrote a book about this subject which I think will be a great read. I quickly added it to my reading list. I just need Amazon to create an international version of the Kindle DX so I can start reading.
To finish off I would like to talk about upcoming posts. Patrick Smacchia was so kind to provide me with a review copy of NDepend. So I'll be playing around with it and blog about it. I can already say I'm very impressed.
Till next time, hopefully It won't take half a year for me to write another blog post.